Politics
Mike Pence Nominated by GOP as Vice President: Four More Years
Vice President Mike Pence was nominated by the GOP to be President Donald Trumps vice president at the Republican National Convention in North Carolina on Monday.
Pence, in a speech in Charlotte, accepted the nomination from former Gov. Scott Walker.
"I want to thank you for the honor of this day," Pence, the former Republican governor of Indiana, said. "America needs four more years of President Donald Trump in the White House," he said.
The vice president said that Trump has bolstered the U.S. economy, promoted a pro-life agenda, secure borders, and more.
"Joe Biden and the Democratic party have been taken over by the radical left," Pence said, adding that they will raise taxes, provide "abortion on demand," and allowed unfettered immigration.
"Were going to black the blue," he said, referring to law enforcement and the wave of anti-police sentiment that was triggered by George Floyds death in May. Nightly riots and unrest have continued in a variety of U.S. cities this summer.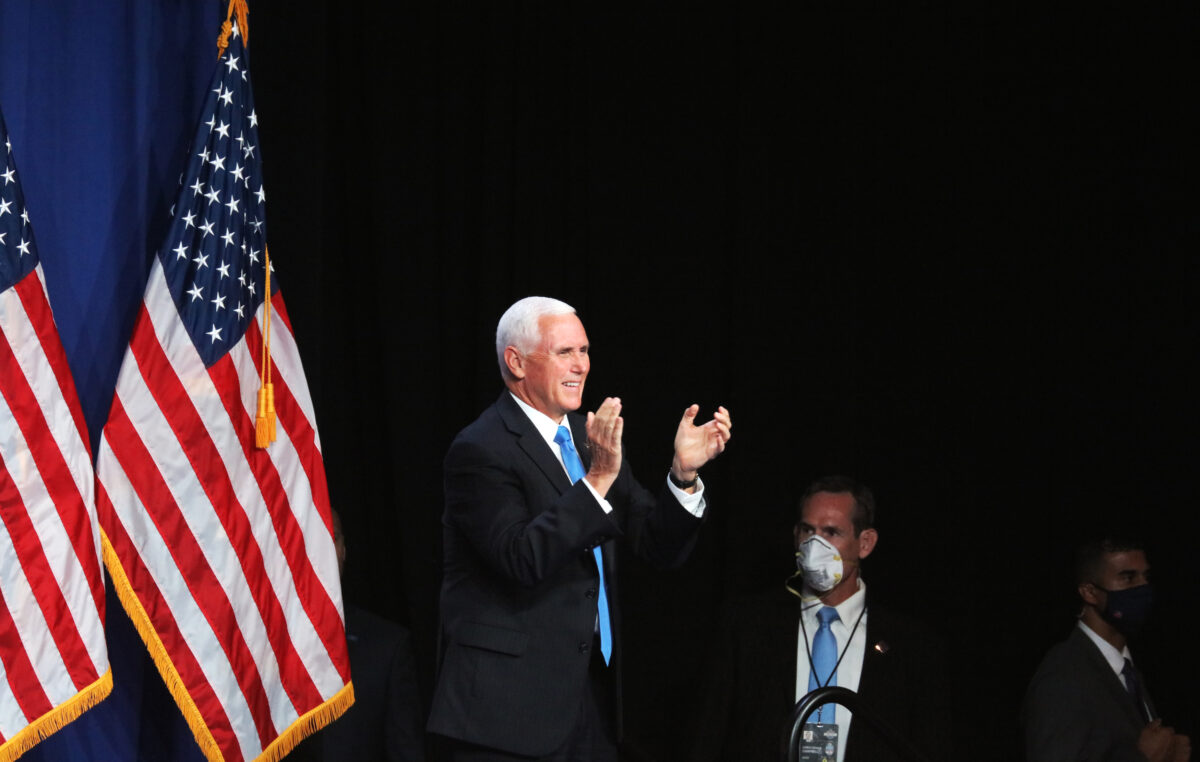 Pence also said that the GOP is working to secure 2 million volunteers and a large grassroots movement to secure Trumps reelection.
Pence, who was named by Trump to head the U.S. pandemic task force earlier this year, won the unanimous support of the Republican delegates.
"I am proud to announce the vice president, Michael R. Pence, has the unanimous support of this convention to be the Republican Partys nominee for the office of Vice President of the United States of America," House Minority Leader Kevin McCarthy (R-Calif.) said earlier in the day.
Trump will also visit a facility in North Carolina that produces food boxes as part of a COVID-19 aid program.