Politics
Biden Campaign Responds to Night 2 of Republican National Convention
The Biden campaign responded to night two of this weeks Republican National Convention, casting it as an evening of "empty rhetoric" and "empty gestures."
"Since announcing his candidacy for President and immediately upon taking office, Trump has consistently attacked our values and the contributions of immigrants," Jennifer Molina, Latino media director for Biden for President, said in a statement.
"Replacing last nights empty rhetoric with tonights empty gestures does not erase four years of failed policies."
Republicans showed a more forgiving side of President Donald Trump on Aug. 25. First Lady Melania Trump called her husband someone who will "not stop fighting for you and your families." During the night, Trump pardoned a reformed felon and oversaw a naturalization ceremony for a diverse group of five immigrants.
Small-business owners were also given a key voice during the event, which followed the theme "Land of Opportunity," a theme the Trump campaign said was aimed to highlight Trumps efforts to "to empower all Americans."
Aside from Melania, other members of the Trump family, Tiffany and Eric Trump, also gave speeches. Other big speakers at the Aug. 25 convention—which followed an opening night that focused on the theme "Land of Promise"—included Secretary of State Mike Pompeo, Sen. Rand Paul (R-Ky.), and Larry Kudlow, director of the National Economic Council.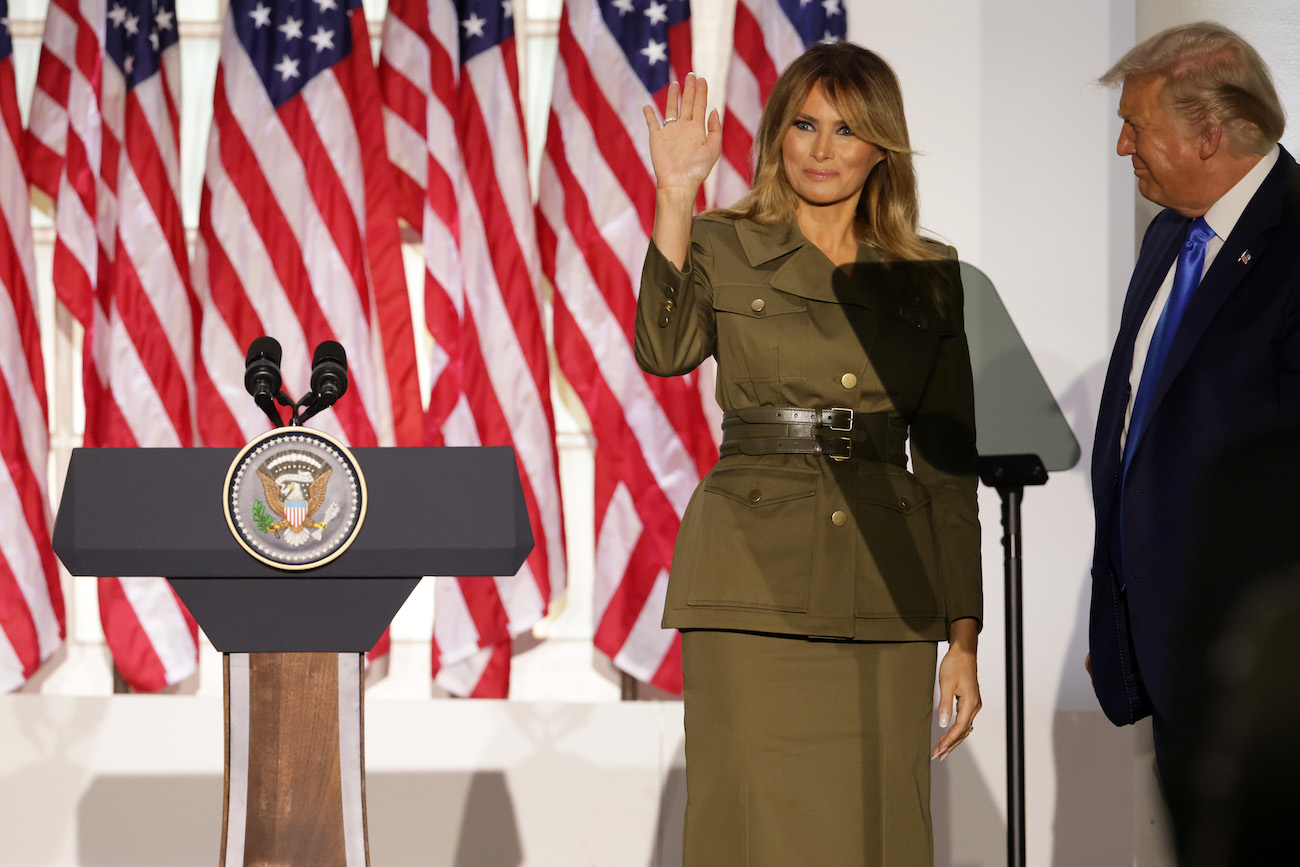 Meanwhile, an Aug. 26 Reuters/Ipsos poll found that Democratic presidential nominee Joe Biden saw no bounce in popular support after last weeks Democratic National Convention.
That marks a shift from many past election cycles. The previous Democratic nominee, Hillary Clinton, saw a 4-percentage-point gain against Trump after her partys 2016 convention, while Trumps support also rose 4 points after his partys gathering that year.
In her statement, Molina said Republicans and the Trump campaign "are trying to use their convention to create an alternate reality and distract from the crisis they created."
"But here are the facts: millions of Latinos are out of work and facing economic uncertainty, the community has the highest rate of infection from COVID-19 while the Trump Administration has spent four years trying to undermine our access to healthcare."
One of the speakers on Aug. 25 was Latina pastor Norma Urrabazo, who has been serving at the International Church of Las Vegas for 17 years.
Urrabazo, who is on the Executive Board of the National Latina/Latino Commission, began the night with a prayer that included the mentioning of Jacob Blake, the black man who was shot in the back by police in Kenosha, Wisconsin. Urrabazo also included law enforcement in her prayer.