Politics
Law Enforcement Officials: Wisconsin Governor Should Stop Making Inflammatory Statements
Several law enforcement officials called on Wisconsins two top officials to stop making what they described as "premature" and "inflammatory" statements.
"The purpose of this letter is to respectfully ask that those in your administration discontinue and refrain from making statements and issuing press releases specific to the City of Kenosha Police involved shooting until the facts of the investigation are known," the law enforcement officials wrote in a letter to Wisconsin Gov. Tony Evers and Lt. Gov Mandela Barnes.
"Previous remarks and statements made by each of you are premature, judgmental, inflammatory and only add to the anger and divisiveness of an already dangerous situation. A continued pattern of statements and press releases based on opinion and unsubstantiated claims puts peoples lives at risk," the officials said.
"These are not peaceful protests. There have already been two deaths and many injuries. Continued remarks like those already made by each of you have also put the lives of Law Enforcement Officers, National Guardsman and the public at risk."
The letter was signed by Green Lake County Sheriff Mark Podoll, president of the Wisconsin Badger State Sheriffs Association; Jefferson Police Chief Kenneth Pileggi, president of the Wisconsin Chiefs of Police Association; Sauk County Chief Deputy Jeff Spencer, who heads the Wisconsin Sheriffs and Deputy Sheriffs Association; and Fond du Lac Chief William Lamb, the president of the Wisconsin Police Executive Group.
The officials didnt say which remarks exactly they took issue with.
Hours after Jacob Blake, a 29-year-old, was shot by police in Kenosha on Sunday, Evers, a Democrat, issued a statement saying the man "was shot in the back multiple times, in broad daylight."
"While we do not have all of the details yet, what we know for certain is that he is not the first Black man or person to have been shot or injured or mercilessly killed at the hands of individuals in law enforcement in our state or our country," he added.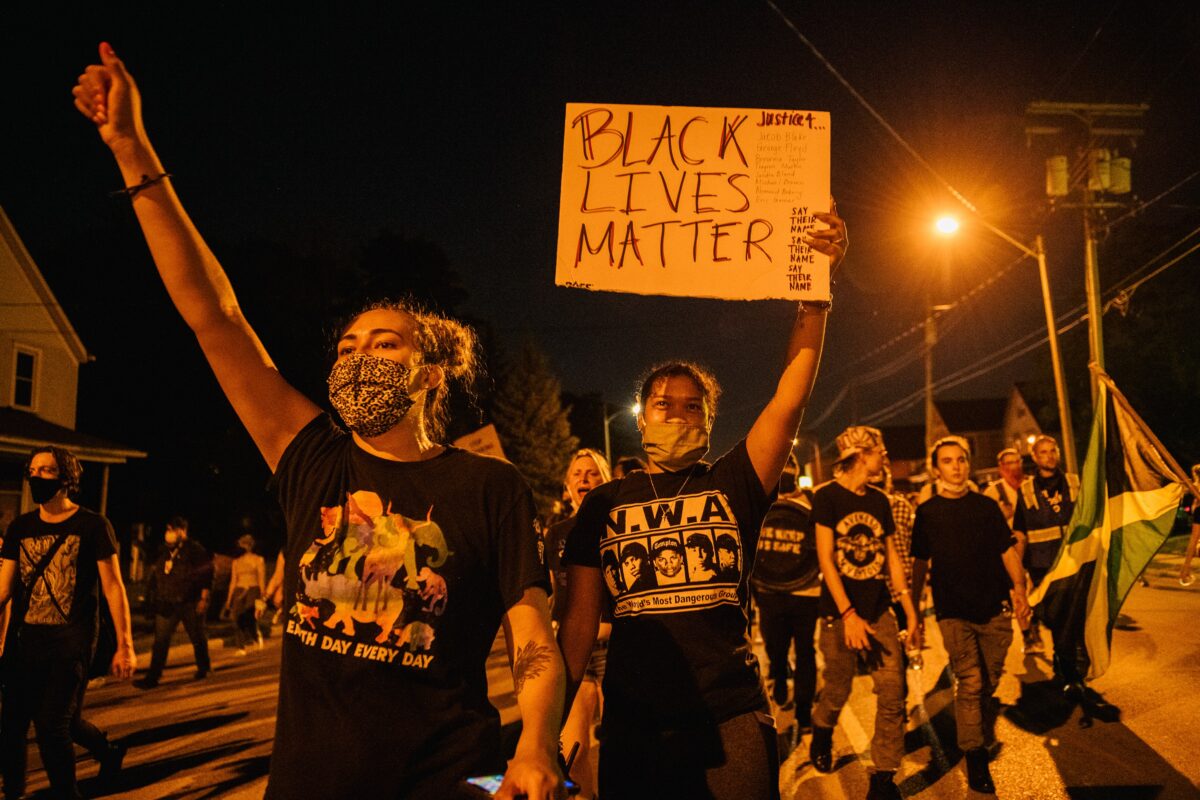 Lt. Gov. Mandela Barnes said in a virtual briefing on Tuesday that the shooting "was not an accident."
"This wasnt bad police work. This felt like some sort of vendetta being taken out on a member of our community," he added.
Wisconsin Department of Justice investigators are probing the shooting to see if the officers involved committed any crimes.
Police officers went to the home of a woman who called 911 to report that a man, Blake, was there but not supposed to be on the premises. Blake resisted arrest, even after being tased twice, and walRead More From Source