Politics
White House: Trump Doesnt Want to Invoke Insurrection Act, but Wants to Help Cities
President Donald Trump prefers not to use the Insurrection Act in a bid to quell riots in cities such as Portland, but he wants to help cities get the situation under control, White House press secretary Kayleigh McEnany said on Aug. 31.
"The president does not want to invoke the Insurrection Act, which has been used very sparingly," McEnany told reporters in Washington.
"But what he does want is to help these cities where he can. And when you see Kenosha, when federal forces came in, there was peace, and Minneapolis. In both of those cases, it was at the invitation of the governor. So we want to work collaboratively with Democrat mayors and governors. They after all do hold the police power as embedded in the Constitution to control their streets, but we as a federal government are willing to supplement."
Oregon officials continue to reject offers from the Trump administration for federal assistance to quell more than three months of unrest, including a fatal shooting over the weekend. By contrast, Wisconsin officials accepted federal help and quelled riots in three days, McEnany noted.
Speaking to supporters in New Hampshire on Aug. 28, Trump said the federal government is "not supposed to go in unless we call it an insurrection, but thats a big statement."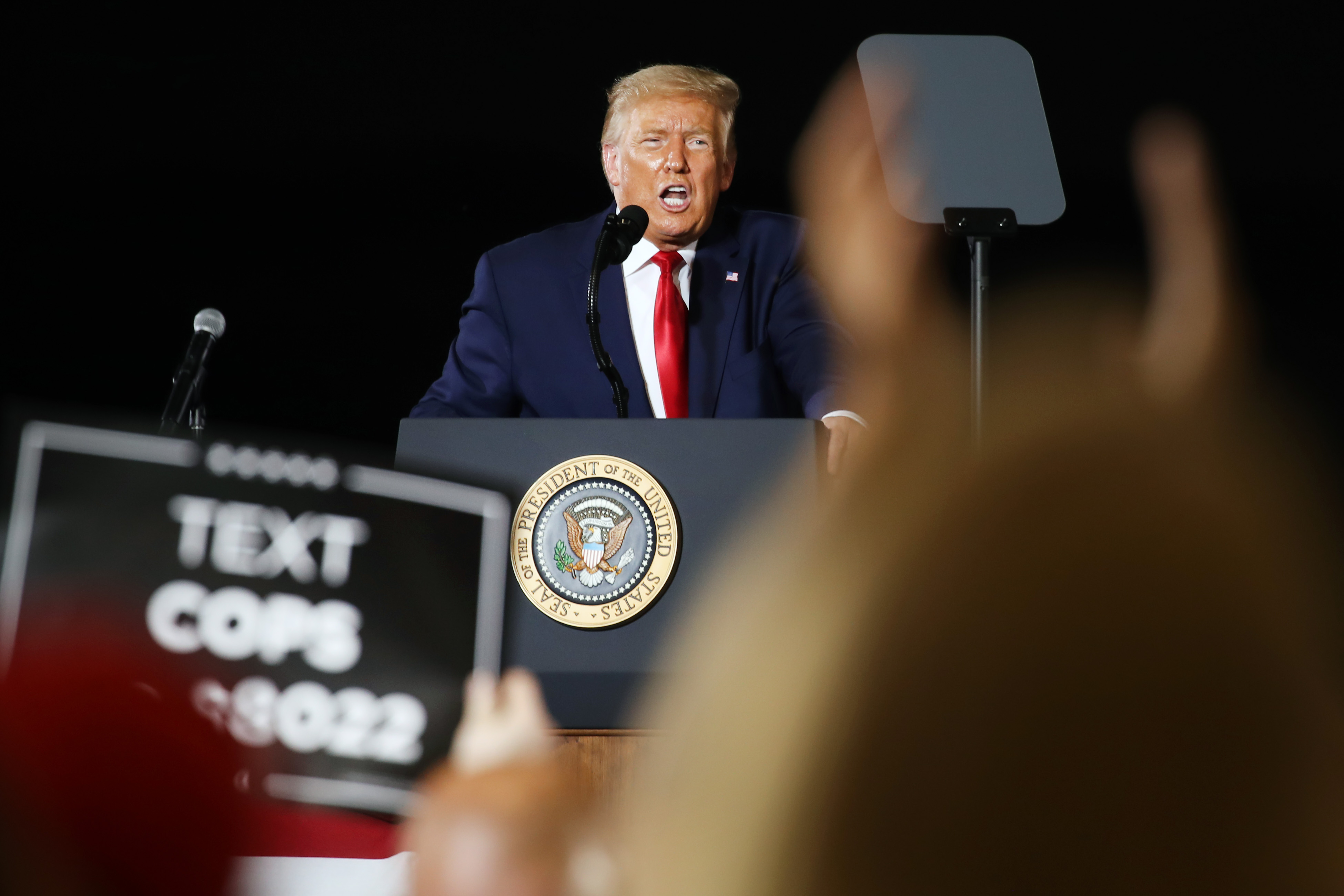 "Its a big statement, no reason for it, but you know what were going to do? Were going to have to look at it," he said. "Because were not going to let that happen to people that go to the White House to celebrate our country."
Sen. Rand Paul (R-Ky.) was among those Read More From Source