Politics
Trump Doesnt Want His Supporters Confronting Protesters
President Donald Trump said he doesnt want his supporters to engage or confront Black Lives Matter protesters, saying that law enforcement officers should deal with them.
"No. No, I dont want them. I want to leave it to law enforcement," the president said in a Monday night interview on Fox News.
"But my supporters are wonderful, hard-working, tremendous people. And they turn on their television set, and they look at a Portland, or they look at a Kenosha, before I got involved and stopped it, or they look at Chicago, where 78 people were shot last weekend and numerous people died, or they look at New York, where violence is up by like, what? 150 percent. … Theyre looking at all of this, and they cant believe it," Trump said.
Trump was seemingly referring to riots and protests in Kenosha, Wisconsin, and in Portland, Oregon. Earlier in the day, the president commented on 17-year-old Kyle Rittenhouse, saying he probably would have been killed by the protestors. Meanwhile, the pro-Trump Patriot Prayer organization confirmed that one of its supporters was shot and killed in Portland.
"That was an interesting situation. He was trying to get away from them, I guess, it looked like," and he fell, and then they very violently attacked him," Trump said at a White House press conference in reference to the Rittenhouse scenario. "He was in very big trouble," the president remarked. "He probably would have been killed."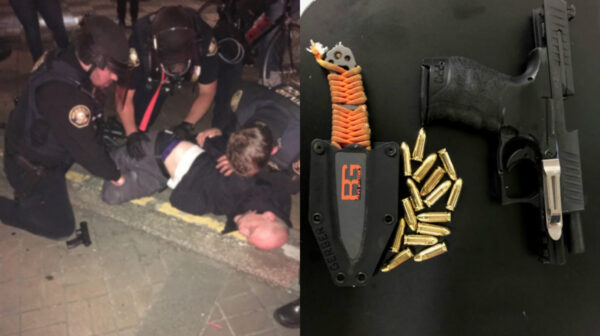 Over the summer in the wake of unrest triggered by the death of George Floyd, Trump has frequently said he is the "law and order" candidate and has offered to send in federal agents to hotspot areas like Portland, only to be denied. The president has argued that he is the candidate who will keep Americans safRead More From Source