News
Name Change in the Works for Sir John A. Macdonald High School in Nova Scotia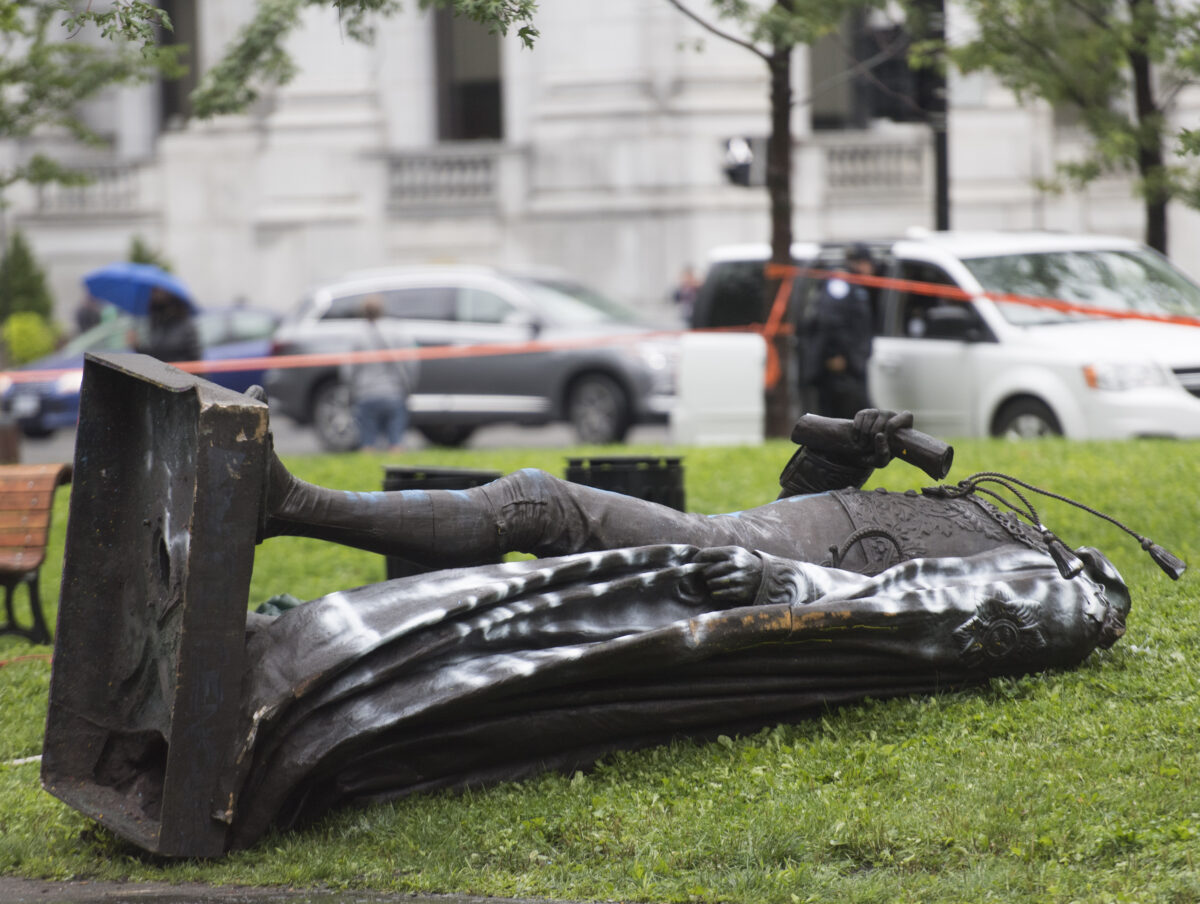 The principal of Sir John A. Macdonald High School in Upper Tantallon, Nova Scotia, says the school will be renamed to reflect inclusivity, especially regarding indigenous students.
In an open letter, principal Darlene Fitzgerald invited students, parents, and faculty members to provide ideas for a new school name, saying the current name "alienates Indigenous students," noting Macdonald's involvement in the establishment of the residential school system and the passage of the Indian Act of 1867.
Suggested names will be collected from Nov. 12 to Nov. 26 and will then be vetted by a four-member subcommittee of the School Advisory Council before a new name is decided on.
In recent months, statues of Canada's first prime minister have been a focal point of protest in various parts of the country, with statues vandalized or splashed with paint.
In August, a statue of Macdonald in Montreal was torn down and beheaded by an activist group known as the Coalition for BIPOC Liberation. BIPOC stands for black, indigenous, and people of colour.
The vandalism drew widespread criticism from municipal, provincial, and federal politicians, including Alberta Premier Jason Kenney.
"Many of those on the extreme left responsible for this kind of violence claim that Canada is an illegitimate state, all the while enjoying Canada's rights, freedoms, privileges & prosperity. None of those things were created by accident," Kenney wrote on Twitter.
"It's right to debate [Macdonald's] legacy and life. But it is wrong to allow roving bands of thugs to vandalize our history with impunity."
A survey conducted by Leger and the Association For Canadian Studies in September found that more than half of the 1,529 Canadians polled oppose "removing statues/monuments from public spaces of politicians who have demonstrably harboured racist views or implemented racist policies."
Seventy-five percent of respondents were against the "spontaneous" tearing down of Macdonald's statue while just 11 percent said they were in favour.
A statue of Macdonald sitting on a bench in downtown Charlottetown, Prince Edward Island, had red paint splashed over it in June, and in September the bench was knocked over and dragged.
In 2018, a statue of Macdonald was taken down from in front of city hall in Victoria, B.C., after councillors voted to remove it as a gesture of reconciliation.
An Angus Reid survey at the time found that 55 percent were opposed to the removal of the statue, compared to 25 percent in favour, and fully 70 percent said the name and image of Macdonald should remain in public view.
Michael Zwaagstra, a public high school teacher and a senior fellow at the Frontier Centre for Public Policy, argues in an Epoch Times commentary that the idea that all statues of Macdonald should be taken down and any buildings named after him renamed is short-sighted and fails to consider Macdonald's broader record.
"Not only was he the first prime minister of Canada, Macdonald played a key role in making sure Confederation took place. Had he not reached across the aisle to work with his political opponents, it's likely that Canada as we know it would not exist today," he writes.
"Instead of tearing down Macdonald's statues and renaming buildings, we should honour his legacy while being honest about his flaws. This is why education is so important. Students need to learn the full history of our country, both good and bad."